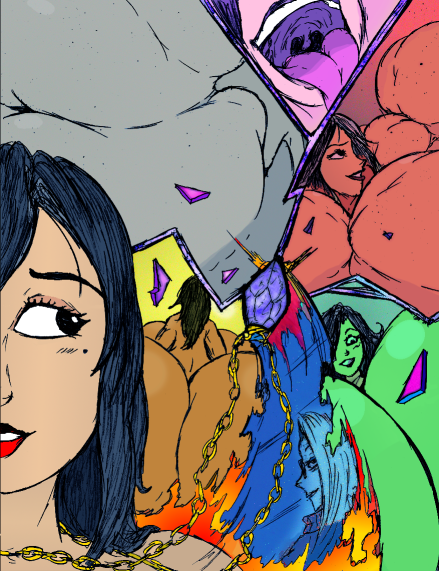 The Pendant of Prosperity
Near Final Release! Audio controls and more!
---
Hello to everyone out there! We're happy to say we're entering the final furlong of this project. We've added all languages into one file, as well as a new feature that will remember your settings, as well as the last chapter you were reading! (Pretty nifty if you have to close a window quickly for...certain reasons) Also, users now have the ability to pause, and restart the narration for any chapter, or of course not have it play at all. Again we want to give the users as much control as possible! We still have to do another pass through on the audio, as well as finish the color of the pictures (you'll see the place holder color art in this version. )

As always if you have any bugs, problems, or most importantly to us at the moment, f you do find any chapters not displaying text (most likely in not English language) please don't hesitate to notify us here!

See you at the finish line at the end of the month!
"Slava Ukraini!

Files
(Old) The Pendant of Prosperity v4 with audio.rar
441 MB
Mar 14, 2022
(OLD) The Pendant of Prosperity v4 with audio.zip
442 MB
Mar 15, 2022
(Old) Pendant of Prosperity v4 (No Audio).html
28 MB
Mar 15, 2022
Get The Pendant of Prosperity