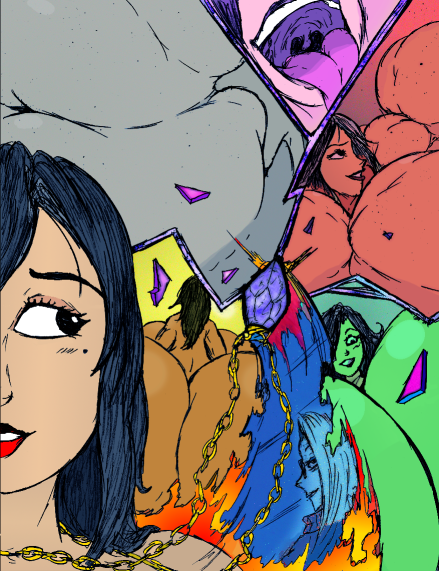 The Pendant of Prosperity
Art Delays Apology And Our One year Anniversary
---
Hello everyone! It's hard to believe, but a whole year has passed since The Pendant of Prosperity first launched. As you may have noticed we've yet to add the art we've promised.

Let me apologize to everyone who purchased a copy ahead of time. I'm sorry for the delay and lack of any updates. 2020 being the insane year that it was, we had to re-organize our timeline on when we could expect Saxxon's art. We'd like to offer everyone who has purchased this version of the game, up until the art is released, a special spot in our next 'final' version. A "special thanks" to section where they can be respected and saluted for sticking with us this past year. Their usernames/name of their choice, will be placed forever in the final version of the game. We'll be reaching out to everyone by email when the time comes.

Also, because of how successful this project has sold, we've been working in the lab on something to give as an extra bonus for everyone past or present who has a copy. That also had a bit of delay with production as well, but should also be available soon. Please look forward keep an ear out for some updates on that soon!

Get The Pendant of Prosperity
Comments
Log in with itch.io to leave a comment.
So almost 80 days since the announcement. Any word about the art, or the bonus reveal?