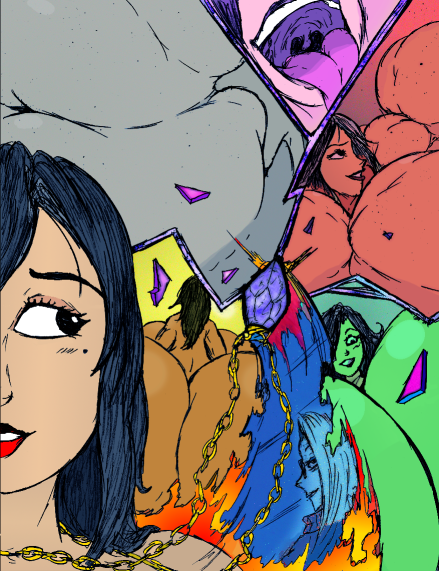 The Pendant of Prosperity
Version 3.0 HTML/ FULL sized 4 part rar version!
---
Hello to all supporters out there. We hope this finds everyone doing well in the or at least as well as possible under the current climate…

Earlier this mont we posted the Saxxon pictures as soon as they came, but in the form of a rar file. Now we're happy to announce we've integrated them into the game itself, so no more double checking which chapter goes with which picture. This is our new version 3.0!

We've also designed a way to have the audio play for each chapter as well! It's the larger file set that includes the four .rar folders. Please! Please! PLEASE! Let us know what you think of the design as we'd love to make it as easy to use as possible.

What's left on our checklist is to do another run through of the voice acting, make an option to switch between languages inside the game instead of separate versions, and have each pic fully colored. We hope to have the final version out by the end of March so we hope to see you then!
Files
(Old) The Pendant of Prosperity v3.html
9 MB
Feb 24, 2022
|1/4|THE PENDANT OF PROSPERITY WITH AUDIO.part1.rar
800 MB
Feb 26, 2022
|2/4|THE PENDANT OF PROSPERITY WITH AUDIO.part2.rar
800 MB
Feb 26, 2022
|3/4|THE PENDANT OF PROSPERITY WITH AUDIO.part3.rar
800 MB
Feb 26, 2022
|4/4|THE PENDANT OF PROSPERITY WITH AUDIO.part4.rar
214 MB
Feb 26, 2022
Get The Pendant of Prosperity